19/07/2021
The 2nd European Biotechnology and Society Online Seminar Series - Summary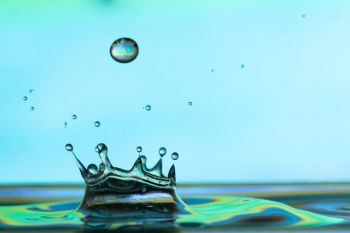 This summer we ran a second series of the European Biotechnology and Society Online Seminar Series, convened by the ERA CoBioTech.

These seminars were commissioned after positive feedback from the first series in autumn 2020 and continued discussions on social, environmental, political and ethical dimensions of biotechnology in Europe.
Over the course of five weeks (from 09.06. – 07.07.2021) and five seminars, we were delighted to hear presentations from 11 groups of speakers with diverse perspectives: academic and industry scientists, social and interdisciplinary researchers, and research funders. Speakers shared their practical and conceptual work on social, environmental, political and ethical dimensions of biotechnology in Europe. We were delighted that an international audience of 25-50 audience members joined us live each week, with over 100 registrants overall (each recording was also viewed 20-40 times afterwards). Thank you for your participation!
We kept to a tight one-hour session for maximum attendance as in the first series, but extended each session informally for greater interaction between speakers and audience. Both new and familiar themes and tensions often emerged in discussion: What does it mean to innovate responsibly in practice? How can RRI be adequately funded and supported? How do we innovate responsibly when many systems incentivise irresponsibility? In this series there was a greater focus on sustainability as a dimension of responsible research, and engagement with challenging questions, including: Can innovation be responsible when it is framed by a motive of economic growth? And is incremental change towards responsible innovation enough? We look forward to receiving feedback from the second series and reflecting on what was learned.
The materials from all seminars are available on the event website:
https://international.fnr.de/eu-activities/european-projects/european-biotechnology-and-society-online-seminar-series