21/08/2020
Virtual Meeting: 2nd BioTech Hub Meeting on November 10-11, 2020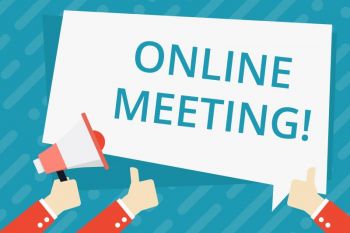 With a heavy heart, ERA CoBioTech decided to organise the 2nd Biotech Hub Meeting as a virtual meeting taking place on November 10-11, 2020.
Originally scheduled for May 2020 in Dresden the 2nd Biotech Hub Meeting had to bepostponed as well due to the coronavirus pandemic (COVID-19). In planning the postponed event we hoped that a physical meeting would be possible to organise at the end of the year. But as most of the participants of the Biotech Hub Meeting are representatives of related ERA-Nets, PPPs, JTIs, KICs, the Platform of KBBE-related ERA-Nets and the European Commission are coming from all over Europe we had to admit that due to unpredictable developments and associated restrictions travelling abroad will be further quite difficult for different reasons.
But regarding the developments of the new framework programme Horizon Europe it is more important than ever to discuss the options for national/regional support for academia and industry in European partnerships after Horizon 2020.
For the first time the 2nd Biotech Hub Meeting will therefore be organised as virtual meeting on November 10-11, 2020.
The highly appreciated format of networking and exchange will be assured in a proven but strongly abbreviated form accompanied by little group workshops and panel discussions about future partnership(s) and biotechnologies contributing to a European bioeconomy and to related areas.
For further information, please contact the ERA CoBioTech partner SMWK (SAXON STATE MINISTRY FOR SCIENCE, CULTURE AND TOURISM): cobiotech@smwk.sachsen.de