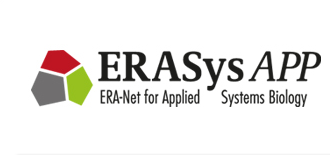 ERASysAPP - ERA-Net for Systems Biology Applications
A Europe-wide initiative has been launched in 2013 to coordinate and enhance research opportunities in the emerging scientific field of Systems Biology, funded by the European Commission under FP7 until 2015. A total of 16 funding agencies/partners cooperated within the ERA-Net for Applied Systems Biology ERASysAPP. This ERA-Net predominantly aims at funding transnational Applied Systems Biology research, encouraging institutions and scientists from different countries, EU Member States as well as others, to network and share existing resources.
Read further about the ERASysApp joint calls and funded projects under "joint calls" to the right.
ERA CoBioTech is a successor ERA-Net of ERA SynBio, ERASysApp and ERA-IB.