Coordinator: Dr. Philippe JACQUES, University of Liège, HES, Belgium
Consortium:
Wageningen University & Research, HES, The Netherlands
Instituto de Biología Molecular de Rosario IBR-CONICET-UNR, REC, Argentina
Eberhard Karls University of Tuebingen (EKUT), Pharmaceutical Institute, HES, Germany
LIPOFABRIK Belgium, SME, Belgium
Dasic International Ltd, SME, United Kingdom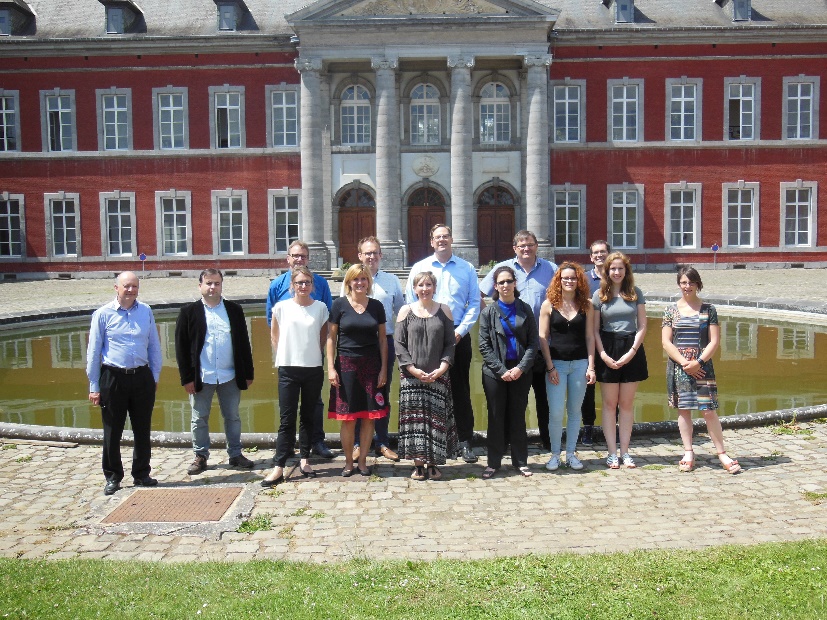 Project Abstract
The BestBioSurf project aims to at producing novel and eco-friendly biosurfactants in a cost-effective manner through initial pilot validation in laboratory settings (TRL 4), to a larger bio-process scale up (TRL 5). In order to do so, the BestBioSurf project will use the Bacillus subtilis bacterial host system as a primary choice for producing these novel biosurfactants. This is mainly due to the strain's long history and well-established experimental proof-of concept use in the biotechnological area of lipopeptide bioengineering (TRL 3).
BestBioSurf is funded by the ERA CoBioTech partners:
SGCTelp, SPW-DGO6, BMBF, NWO, UKRI-InnovateUK and co-funded by the European Union.
Project Start: May 2018 Duration: 36 months
Project Budget: Total Cost: 1.508.000 Euro, Funding: 1.304.000 Euro
Project Website: http://www.bestbiosurf.eu/

Project presentation from ACHEMA kick-off meeting
Project presentation status seminar 2021