Coordinator: Prof. Henk Noorman, Technical University Delft, HES, The Netherlands
Consortium:

University of Stuttgart, Institute of Biochemical Engineering, HES, Germany
University of Liège Terra research center, HES, Belgium
SYNGULON, SME, Belgium
DSM Sinochem Pharmaceuticals, LE, The Netherlands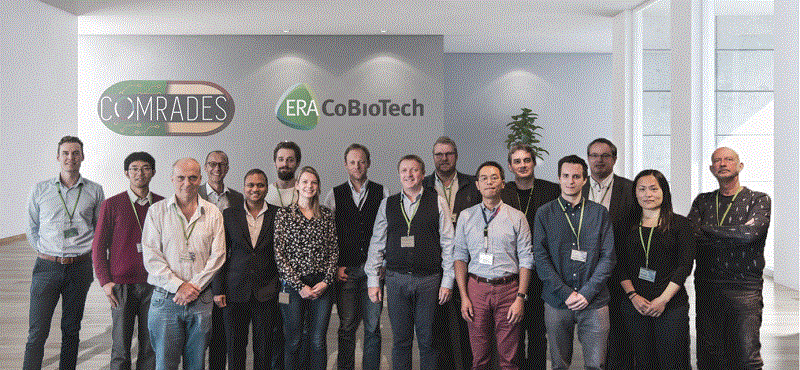 Project Abstract
The ComRaDes project goal is to accelerating bioprocess development including plant start-up by at least 20%. Approach: creation and demonstration of a computational framework for rational design of robust microbial strains and fast-scalable bioprocesses. Impact: 10-30% reduction of CO2 emissions, energy requirements and development budgets for large-scale bioprocesses.
Comrades is funded by the ERA CoBioTech partners: BMBF, NWO, SPW-Research and co-funded by the European Union.
Project Start: July 2018 Duration: 36 months
Project Budget: Total Cost: 1.834.000 Euro, Funding: 1.459.000 Euro
Project Website: https://www.comrades-cobiotech.com/
Twitter: https://twitter.com/Comrades_eu
Project presentation from ACHEMA kick-off meeting
Project presentation status seminar 2021